Cookie Policy
This is the Cookie Policy for Team | VertelKnuffel SamBuddy, accessible from www.vertelknuffel.nl.
What Are Cookies
As is common practice with almost all professional websites this website uses cookies, which are tiny files that are downloaded to your computer, to improve your experience. This page describes what information they gather, how we use it and why we sometimes need to store these cookies. We will also share how you can prevent these cookies from being stored however this may downgrade or 'break' certain elements of the websites functionality.
For more general information on cookies see the Wikipedia article on HTTP Cookies.
How We Use Cookies
We use cookies for a variety of reasons detailed below. Unfortunately in most cases there are no industry standard options for disabling cookies without completely disabling the functionality and features they add to this website. It is recommended that you leave on all cookies if you are not sure whether you need them or not in case they are used to provide a service that you use.
Disabling Cookies
You can prevent the setting of cookies by adjusting the settings on your browser (see your browser Help for how to do this). Be aware that disabling cookies will affect the functionality of this and many other websites that you visit. Disabling cookies will usually result in also disabling certain functionality and features of the this website. Therefore it is recommended that you do not disable cookies.
The Cookies We Set
Account related cookies

If you create an account with us then we will use cookies for the management of the signup process and general administration. These cookies will usually be deleted when you log out however in some cases they may remain afterwards to remember your website preferences when logged out.

Login related cookies

We use cookies when you are logged in so that we can remember this fact. This prevents you from having to log in every single time you visit a new page. These cookies are typically removed or cleared when you log out to ensure that you can only access restricted features and areas when logged in.

Orders processing related cookies

This website offers e-commerce or payment facilities and some cookies are essential to ensure that your order is remembered between pages so that we can process it properly.

Forms related cookies

When you submit data to through a form such as those found on contact pages or comment forms cookies may be set to remember your user details for future correspondence.

Website preferences cookies

In order to provide you with a great experience on this website we provide the functionality to set your preferences for how this website runs when you use it. In order to remember your preferences we need to set cookies so that this information can be called whenever you interact with a page is affected by your preferences.
Third Party Cookies
In some special cases we also use cookies provided by trusted third parties. The following section details which third party cookies you might encounter through this website.
This website uses Google Analytics which is one of the most widespread and trusted analytics solution on the web for helping us to understand how you use the website and ways that we can improve your experience. These cookies may track things such as how long you spend on the website and the pages that you visit so we can continue to produce engaging content.

For more information on Google Analytics cookies, see the official Google Analytics page.

The Google AdSense service we use to serve advertising uses a DoubleClick cookie to serve more relevant ads across the web and limit the number of times that a given ad is shown to you.

For more information on Google AdSense see the official Google AdSense privacy FAQ.

We also use social media buttons and/or plugins on this website that allow you to connect with your social network in various ways. For these to work the following socialmedia websites including; Facebook, LinkedIn, YouTube, Twitter, Instagram, will set cookies through our website which may be used to enhance your profile on their website or contribute to the data they hold for various purposes outlined in their respective privacy policies.
More Information
Hopefully that has clarified things for you and as was previously mentioned if there is something that you aren't sure whether you need or not it's usually safer to leave cookies enabled in case it does interact with one of the features you use on our website.

Twee knuffels overgedragen aan Zorgorganisatie Schakelring/MijZo, Waalwijk
Vandaag 2 prototype Vertelknuffels overgedragen aan Zorgorganisatie Schakelring/MijZo. Wij zijn heel blij dat zij gaan testen of ook ouderen blij worden van deze knuffel!
Schakelring ondersteunt ouderen in regio Waalwijk, Heusden, Loon op Zand en Tilburg. Vanuit een mensgerichte cultuur vormen (wijk)bewoners, familie, vrijwilligers en medewerkers samen Schakelring. Stuk voor stuk betrokken mensen met een warm hart. Mensen die met de handen uit de mouwen klaarstaan om een ander te helpen. Allen met één missie: ondersteunen van ouderen bij het leven en genieten, van mens tot mensen.

Eerste Knuffel overgedragen aan Basischool Anne de Vries, Epe
Vandaag is de eerste Vertelknuffel overgedragen aan Basisschool Anne de Vries in Epe in de persoon van initiatiefneemster Joann Croes. Zij gaat de knuffel testen in de stilteruimte, met kinderen die even hun verhaal kwijt willen.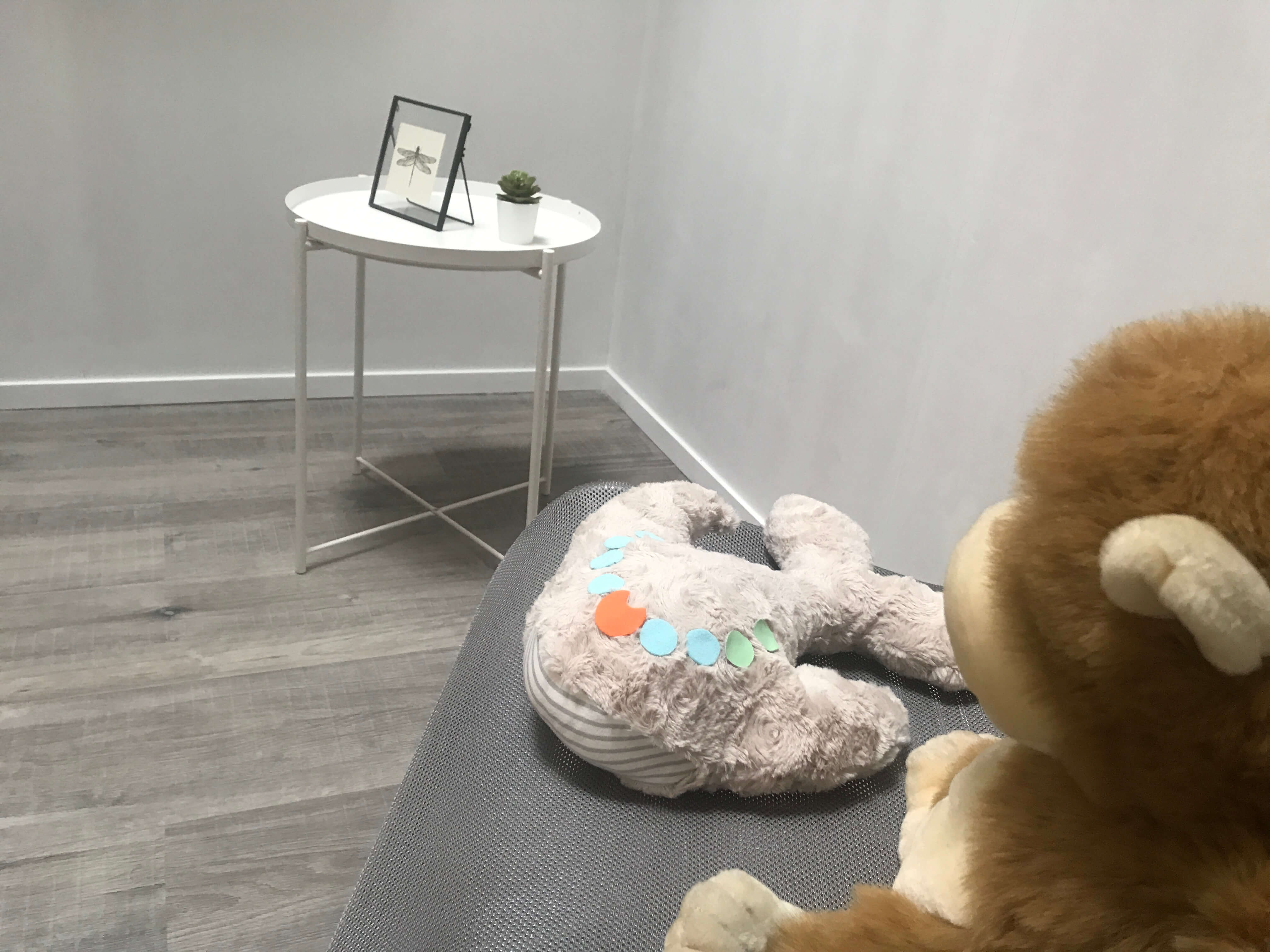 Development Hardware Software
Tijdens de eerste Prototype-fase is het concept technisch gerealiseerd door creativehubs.nl. Dus antwoord op de vraag: Kan dit werken en hoe dan?
Vanuit de tweede Prototype-fase waarin de naaibare technologie is onderzocht, hebben we 5 prototypes opgeleverd die momenteel getest en gevalideerd worden bij diverse partners in onderwijs en ouderenzorg.
Op dit moment wordt samen met hardware-ontwikkelaar Topic Nederland, onderzocht hoe we de onderdelen compacter en efficiënter kunnen maken. Hierdoor kunnen we grotere aantallen produceren. Streven is een eerste batch van 250 stuks begin 2021.
Om deze batch te realiseren zijn wij nog op zoek naar investeerders.
Startup & Running met de Knuffelfabriek!
Proud to present de VertelKnuffel SamBuddy voor Onderwijs & Zorg! Naast het doel om kinderen makkelijk hun verhaal te laten doen tijdens emotionele momenten, gaat de productie van de knuffel ook werkgelegenheid verschaffen aan mensen met een verstandelijke beperking bij de Knuffelfabriek!
Momenteel wordt in de KnuffelFabriek hard gewerkt aan de vorm van de knuffel. De uitdagingen zijn
het veilig verwerken van de technologie
relatief eenvoudig te produceren
aaibare knuffel
uitwasbaaar maken en goed te ontsmetten

geschikt maken voor 'ruwe' doelgroepen

Validatie proces
Inmiddels kunnen we rekenen op veel belangstellenden uit diverse hoeken in zorg en educatie. We testen de VertelKnuffel SamBuddy momenteel bij diverse doelgroepen zoals onderwijs,  geestelijk gehandicapten en ouderenzorg.
Afgelopen week is een onderzoeksgroep van de Hogeschool Utrecht (Social Robotics) van start gegaan. Een groep onderzoekers die sociale Robots onderzoekt, gaat 10 weken lang VertelKnuffel SamBuddy onderzoeken op mogelijkheden en effectiviteit.
Op basis hiervan passen we onduidelijkheden aan en ontdekken we waar de VertelKnuffel het beste tot zijn recht komt.

Partners
Om dit prototype te vertalen naar een prachtig product, werken we samen met een aantal partners. Zij helpen bij de productie of valideren de vertelknuffel onder hun eigen doelgroep. Er worden inmiddels 7 knuffels getest. Er zijn er nog 3 beschikbaar voor deze unieke pilot!