Terms & Conditions
Introduction
These Website Standard Terms and Conditions written on this webpage shall manage your use of our website, www.vertelknuffel.nl accessible at https://vertelknuffel.nl
These Terms will be applied fully and affect to your use of this Website. By using this Website, you agreed to accept all terms and conditions written in here. You must not use this Website if you disagree with any of these Website Standard Terms and Conditions.

Minors or people below 14 years old are not allowed to use this Website.
Intellectual Property Rights
Other than the content you own, under these Terms, the owner of this Webite and/or its licensors own all the intellectual property rights and materials contained in this Website.
You are granted limited license only for purposes of viewing the material contained on this Website.
Vertelknuffel SamBuddy is registered under i-DEPOT number: 127111
Restrictions
You are specifically restricted from all of the following:
publishing any Website material in any other media;
selling, sublicensing and/or otherwise commercializing any Website material;
publicly performing and/or showing any Website material;
using this Website in any way that is or may be damaging to this Website;
using this Website in any way that impacts user access to this Website;
using this Website contrary to applicable laws and regulations, or in any way may cause harm to the Website, or to any person or business entity;
engaging in any data mining, data harvesting, data extracting or any other similar activity in relation to this Website;
using this Website to engage in any advertising or marketing.
Certain areas of this Website are restricted from being access by you and The Best Website may further restrict access by you to any areas of this Website, at any time, in absolute discretion. Any user ID and password you may have for this Website are confidential and you must maintain confidentiality as well.
Your Content
In these Website Standard Terms and Conditions, "Your Content" shall mean any audio, video text, images or other material you choose to display on this Website. By displaying Your Content, you grant The Best Website a non-exclusive, worldwide irrevocable, sub licensable license to use, reproduce, adapt, publish, translate and distribute it in any and all media.
Your Content must be your own and must not be invading any third-party's rights. The Best Website reserves the right to remove any of Your Content from this Website at any time without notice.
Your Privacy
Please read Privacy Policy.
No warranties
This Website is provided "as is," with all faults, and the owner of this Website express no representations or warranties, of any kind related to this Website or the materials contained on this Website. Also, nothing contained on this Website shall be interpreted as advising you.
Limitation of liability
In no event shall the owner of this Website, nor any of its officers, directors and employees, shall be held liable for anything arising out of or in any way connected with your use of this Website whether such liability is under contract. The owner of this Website, including its officers, directors and employees shall not be held liable for any indirect, consequential or special liability arising out of or in any way related to your use of this Website.
Indemnification
You hereby indemnify to the fullest extent the owner of this Website from and against any and/or all liabilities, costs, demands, causes of action, damages and expenses arising in any way related to your breach of any of the provisions of these Terms.
Severability
If any provision of these Terms is found to be invalid under any applicable law, such provisions shall be deleted without affecting the remaining provisions herein.
Variation of Terms
The owner of this Website is permitted to revise these Terms at any time as it sees fit, and by using this Website you are expected to review these Terms on a regular basis.
Assignment
The owner of this Website is allowed to assign, transfer, and subcontract its rights and/or obligations under these Terms without any notification. However, you are not allowed to assign, transfer, or subcontract any of your rights and/or obligations under these Terms.
Entire Agreement
These Terms constitute the entire agreement between The owner of this Website and you in relation to your use of this Website, and supersede all prior agreements and understandings.
Governing Law & Jurisdiction
These Terms will be governed by and interpreted in accordance with the laws of the European Union, specifically the Netherlands , and you submit to the non-exclusive jurisdiction of the state and federal courts located in the Netherlands for the resolution of any disputes.
Twee knuffels overgedragen aan Zorgorganisatie Schakelring/MijZo, Waalwijk
Vandaag 2 prototype Vertelknuffels overgedragen aan Zorgorganisatie Schakelring/MijZo. Wij zijn heel blij dat zij gaan testen of ook ouderen blij worden van deze knuffel!
Schakelring ondersteunt ouderen in regio Waalwijk, Heusden, Loon op Zand en Tilburg. Vanuit een mensgerichte cultuur vormen (wijk)bewoners, familie, vrijwilligers en medewerkers samen Schakelring. Stuk voor stuk betrokken mensen met een warm hart. Mensen die met de handen uit de mouwen klaarstaan om een ander te helpen. Allen met één missie: ondersteunen van ouderen bij het leven en genieten, van mens tot mensen.

Eerste Knuffel overgedragen aan Basischool Anne de Vries, Epe
Vandaag is de eerste Vertelknuffel overgedragen aan Basisschool Anne de Vries in Epe in de persoon van initiatiefneemster Joann Croes. Zij gaat de knuffel testen in de stilteruimte, met kinderen die even hun verhaal kwijt willen.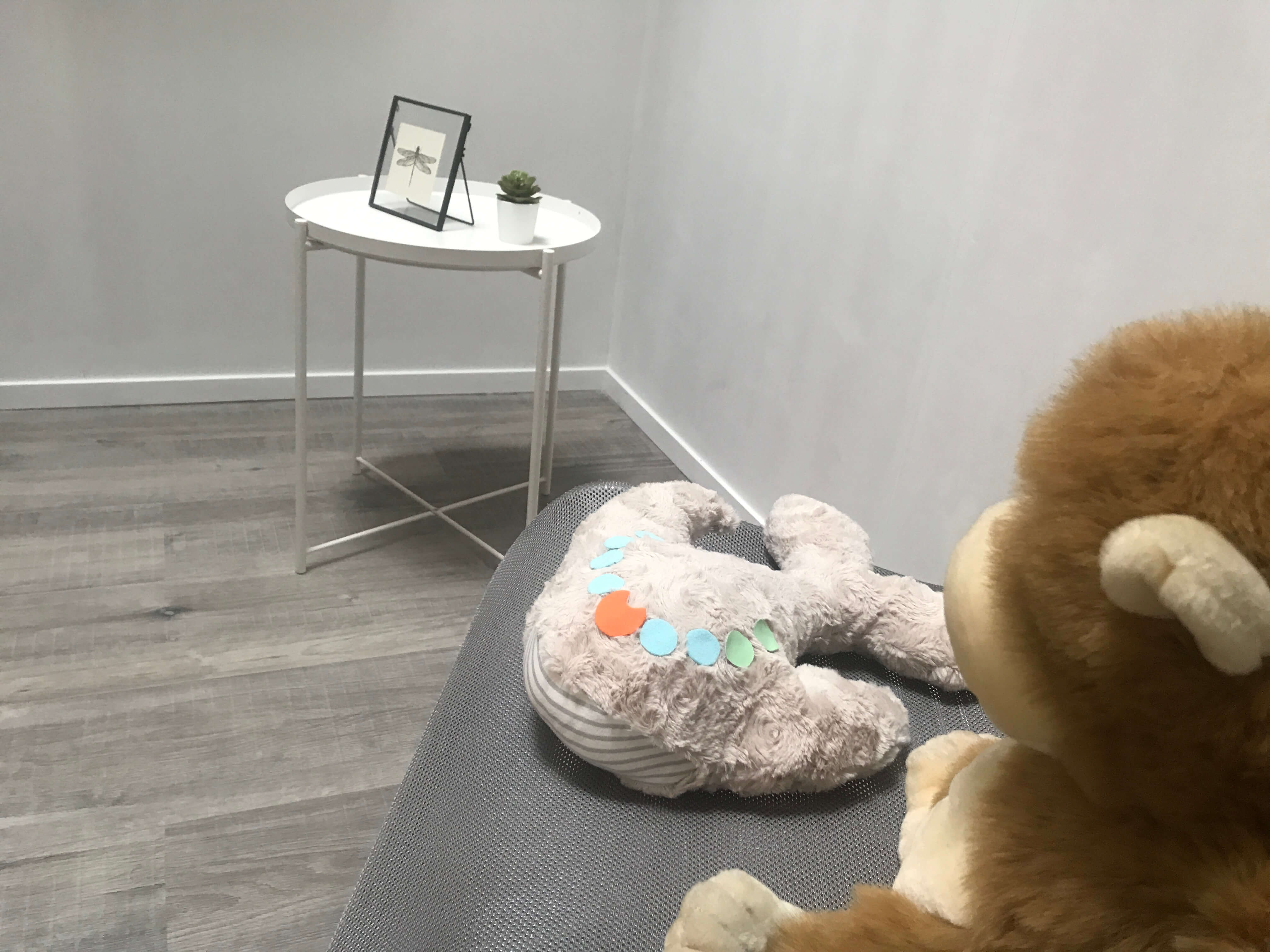 Development Hardware Software
Tijdens de eerste Prototype-fase is het concept technisch gerealiseerd door creativehubs.nl. Dus antwoord op de vraag: Kan dit werken en hoe dan?
Vanuit de tweede Prototype-fase waarin de naaibare technologie is onderzocht, hebben we 5 prototypes opgeleverd die momenteel getest en gevalideerd worden bij diverse partners in onderwijs en ouderenzorg.
Op dit moment wordt samen met hardware-ontwikkelaar Topic Nederland, onderzocht hoe we de onderdelen compacter en efficiënter kunnen maken. Hierdoor kunnen we grotere aantallen produceren. Streven is een eerste batch van 250 stuks begin 2021.
Om deze batch te realiseren zijn wij nog op zoek naar investeerders.
Startup & Running met de Knuffelfabriek!
Proud to present de VertelKnuffel SamBuddy voor Onderwijs & Zorg! Naast het doel om kinderen makkelijk hun verhaal te laten doen tijdens emotionele momenten, gaat de productie van de knuffel ook werkgelegenheid verschaffen aan mensen met een verstandelijke beperking bij de Knuffelfabriek!
Momenteel wordt in de KnuffelFabriek hard gewerkt aan de vorm van de knuffel. De uitdagingen zijn
het veilig verwerken van de technologie
relatief eenvoudig te produceren
aaibare knuffel
uitwasbaaar maken en goed te ontsmetten

geschikt maken voor 'ruwe' doelgroepen

Validatie proces
Inmiddels kunnen we rekenen op veel belangstellenden uit diverse hoeken in zorg en educatie. We testen de VertelKnuffel SamBuddy momenteel bij diverse doelgroepen zoals onderwijs,  geestelijk gehandicapten en ouderenzorg.
Afgelopen week is een onderzoeksgroep van de Hogeschool Utrecht (Social Robotics) van start gegaan. Een groep onderzoekers die sociale Robots onderzoekt, gaat 10 weken lang VertelKnuffel SamBuddy onderzoeken op mogelijkheden en effectiviteit.
Op basis hiervan passen we onduidelijkheden aan en ontdekken we waar de VertelKnuffel het beste tot zijn recht komt.

Partners
Om dit prototype te vertalen naar een prachtig product, werken we samen met een aantal partners. Zij helpen bij de productie of valideren de vertelknuffel onder hun eigen doelgroep. Er worden inmiddels 7 knuffels getest. Er zijn er nog 3 beschikbaar voor deze unieke pilot!